Advance Handpiece - Rapid Response Dental Handpiece Service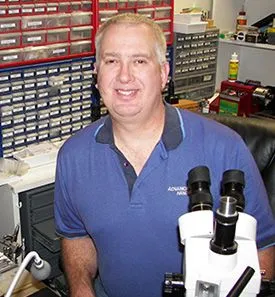 Mark Carter established Advance Handpiece after 16 years of being in the Medical manufacturing business. Mark's background is in engineering and manufacturing - knowledge he uses daily in diagnosing and repairing handpieces.

Mark's family consists of his wife of 9 years, Karen, and their two sons Ethan and Bryce. His wife Karen Carter is a stay at home mom while Ethan just started third grade and Bryce is in 1st grade. They all love living in the Northwest and enjoy camping, fishing and boating.

Mark has serviced thousands of handpieces for hundreds of satisfied customers. He is dedicated to the concept of convenient, high-value, local repair service with fast turnaround.